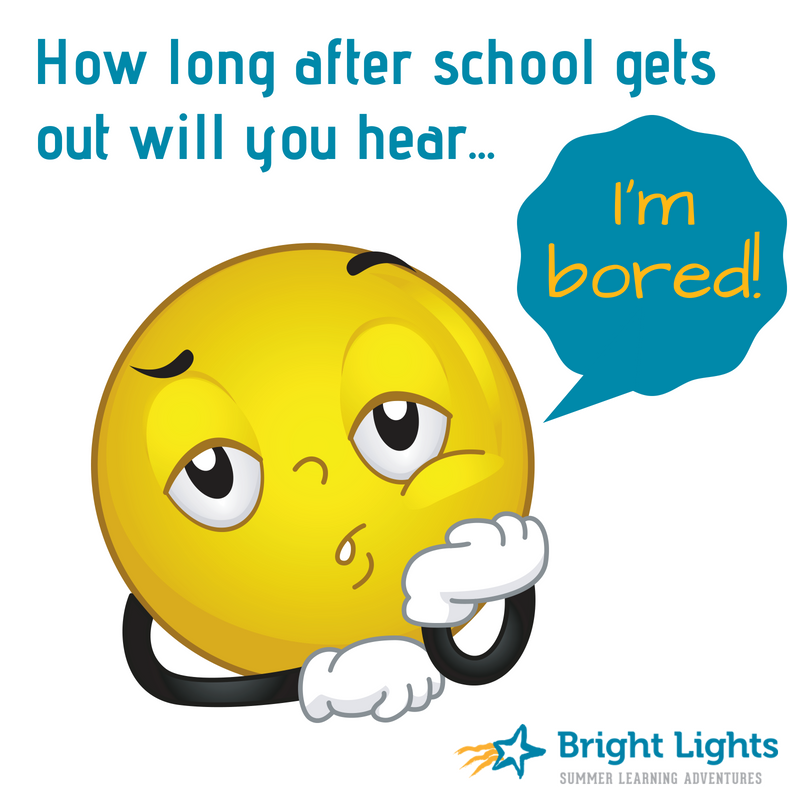 School is almost finished, and parents will soon hear those two dreaded words: "I'm bored."
It's amazing how quickly students can move from "I get to sleep in and play all day!" to "There's nothing to do." Let Bright Lights help you insert some fun and activity into the summer by registering your student for a hands-on, engaging class. We have over 114 classes covering a multitude of topics. For example, we still have openings in:
• America's Girls Adventures, #226, for students in 3rd-6th grades.
• Turtle Tracks, #104, for students in K-1st grades.
• Digital Photography, #504, for students in 4th -6th grades.
To see the full list of classes with availability, simply go to www.brightlights.org and click the orange "Register" button. You can filter by grade level and/or week to narrow down your choices. To find a description of the class, click on the class title. If you find some classes that interest you, select the "Add" button and the class(es) will be added to your cart and you will be on your way to getting signed up!
A couple of reminders:
• If you want your student(s) to have an all-day experience, you can choose one of our full-day camps OR you can choose a morning class taking place at Holmes + lunch care + an afternoon class taking place at Holmes and they'll have fun from 9:00 am-4:00 pm all week!
• And if you need to start the day a little earlier, just add on our Before Care option which starts at 7:30 am at Holmes.
Battle summer boredom with Bright Lights – your student will have fun and learn things at the same time, without even realizing it. Don't worry, we won't tell.