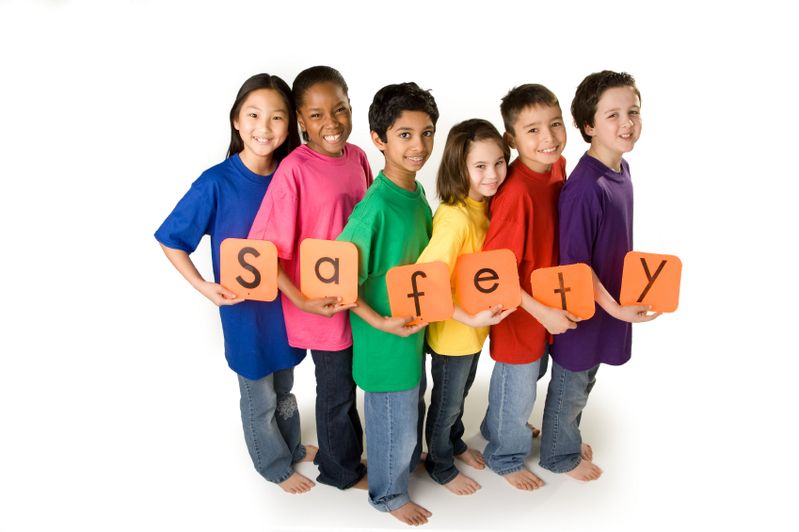 At Bright Lights, we believe that children should enjoy a fun summer filled with engaging learning opportunities in a safe and secure environment. Here are some of the steps we take to make sure all of our sites a safe place for students to learn.
• A comprehensive safety plan is reviewed each year with the Lincoln Public Schools (LPS) Director of Security and the Bright Lights staff.
• We follow the LPS Standard Response Protocol for emergency situations and review the process with teachers and volunteers.
• We notify the Lincoln Police Department, Lincoln Fire and Rescue and the Public Safety Director of our summer program dates.
• Bright Lights staff located at Holmes Elementary and Lux Middle School carry 2-way radios to aid in the communication process.
• Bright Lights staff members have current CPR and first aid training.
• Teachers receive safety updates and have the opportunity to clarify questions during our annual training in April.
• Teachers must pass a background check before being considered for a summer position.
• All volunteer Classroom Assistants receive training in safety procedures, and those who are over the age of 19 must also pass a background check.
• The emergency routes out of the building are reviewed and practiced with the students on the first day of their class.
• Name tags and color-coded shirts provide another level of safety during the summer sessions, acting as a visual identification between program staff and any visitors in the building or on the playground.
• All visitors must check in using a photo ID at the Secure Entrance Monitor (SEM) desk when entering Holmes and Lux.
• Adult supervision is provided in the classroom and hallways, on the playground, and at arrival and dismissal.
• Health support is provided at Holmes by a nurse during the three primary program weeks to support students as needed.
We hope you'll join us as we help your student and family build exciting and safe summer memories!