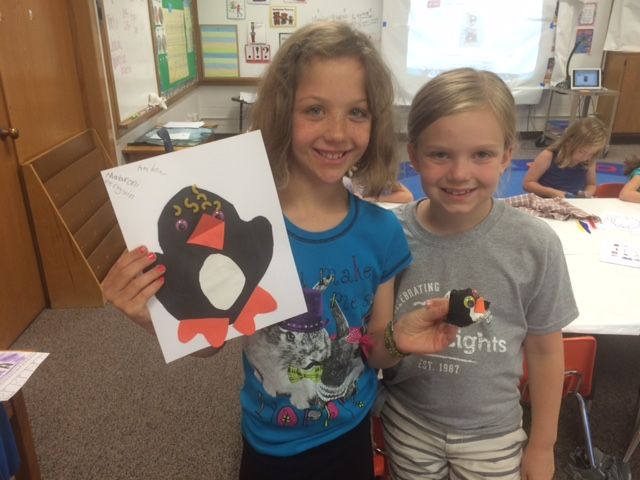 If you are just now starting to think about summer activities and making plans for your student, don't despair. Bright Lights has a variety of classes open that will appeal to many ages and interests. Remember to register your student based on the grade he/she is currently in, and visit www.BrightLights.org to see a complete list of class descriptions and open classes.
If your student is in grades K-2:
· Take a trip into the Mindbuggling world of insects with one of our most seasoned and beloved teachers, Mrs. Sheila Ziems! Mindbuggling Insects (#710) takes place June 25-29, 1-4 PM. Where else can you create bug soap and eat cricket cookies?
· What do you call a penguin in the desert? Lost! You'll understand why this is funny if you take Party with the Penguins (#204) June 4-8, 1-4 PM. You'll research different types of penguins and learn how these tuxedoed birds survive harsh weather and remain one of the most entertaining animals to observe.
If your student is in grades 3-6:
· Build a rocket. Launch the rocket. Repeat. Need we say more? Rocket Blast (#924) takes place July 9-13, 1-4 PM.
· Twinkle, twinkle little star…become an expert on constellations and create your very own alignment of stars using a variety of art media in Artsonomical (#228) June 4-8, 1-4 PM.
· History comes alive when you follow America's Girls Adventures Through History (#134 in AM and #226 in PM). No doll required! Time-hop to the Civil War, the Great Depression, and the groovy 1970s, all while experiencing actual food, crafts and skills from those eras.
We promise there is a class to fit your student's interests – or better yet, encourage your student to try something new and you may just have opened the door to an entirely new passion! Click on the orange "REGISTER" link to register today!