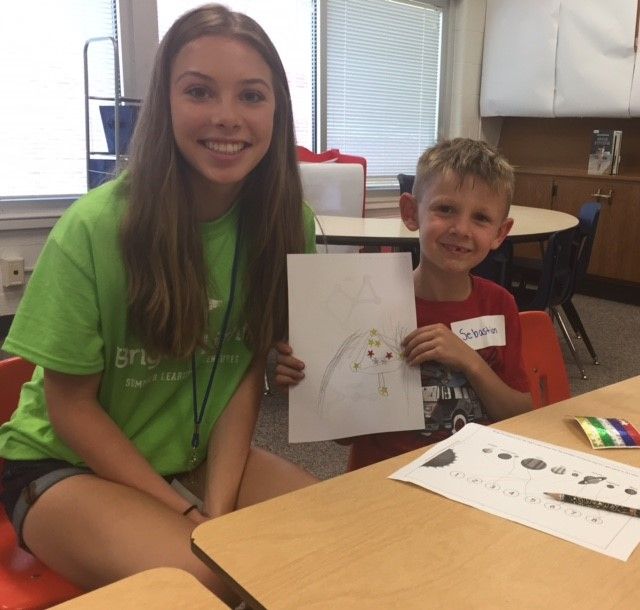 We know you have many choices when it comes to summer activities for your student. Lincoln is home to many great museums, camps, facilities and businesses, all offering exciting options for summer fun. So why should a Bright Lights class definitely be on your summer To Do list?
Teachers: The majority of our classes are taught by certified teachers, and those that aren't teachers are experts in their field. Our teachers bring subject-matter knowledge and a passion for learning that you can't find anywhere else. That passion is translated to the students, who become excited about Naked Mole Rats and sink/float experiments in a way you never expected. One parent shared this from last year: "My daughter loved her cupcake class. She came home talking about crumb coats and could frost like a champion! She loved seeing what careers she could do with these skills."
Experience: This summer marks the 32nd year for Bright Lights. That's a lot of classes and students over the years! We pride ourselves on establishing a safe, friendly and motivating environment that helps students be successful. We basically operate a school for five weeks out of the summer, and we learn something new every year. "Every staff member we came into contact with was over the top helpful and friendly. Great, great experience!" That's exactly how we want parents and students to feel every year!
Variety: With 114 classes and four camps, I challenge you to find a student who can't find something to be excited about in our class listing! We have classes about animals, science, food, sports, music, the environment, wonderful story books and practical skills (like photography and sewing)! We review education trends, what's popular in movies, books and activities, and even talk to current students to get ideas about what types of classes they would like to take in the future. We are constantly refining and developing our curriculum to be fresh, fun and challenging.
So grab your favorite young person and head over to BrightLights.org to look at our class offerings for this summer. I guarantee you'll find something that makes their eyes light up! Don't delay – classes are filling quickly. See you soon!