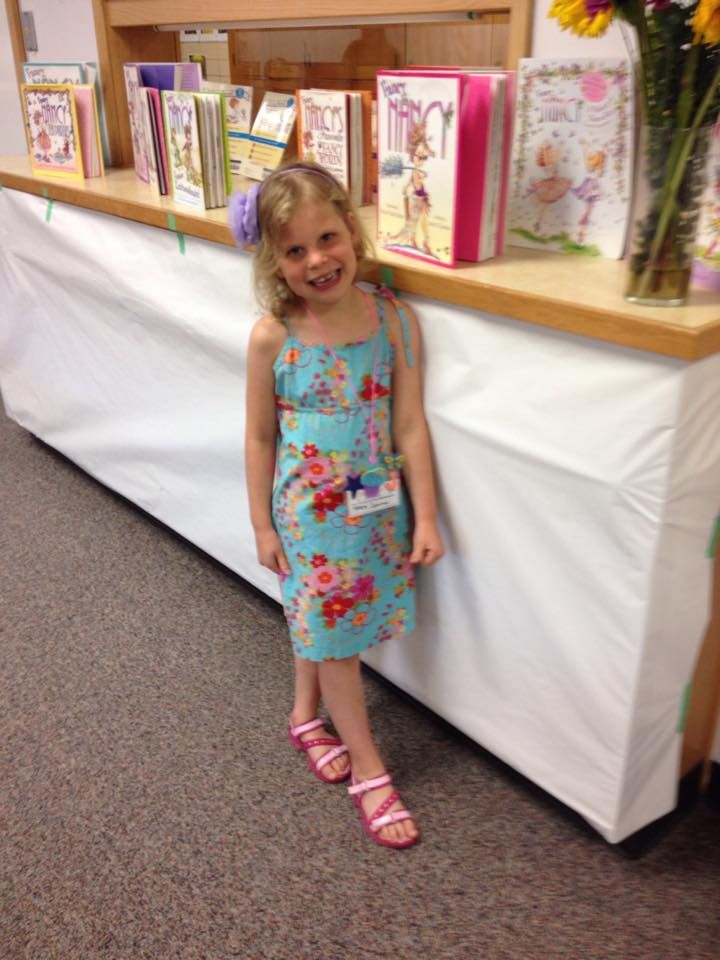 As a parent, one of my favorite parts of the day is reading at bedtime. It is a slower, sweeter time compared to the rush of the normal day. Like most families, our evenings are crammed with activities or playing with friends, bath time, homework, dinner, chores and errands. Then, after everything is done the world slows just a little, I get to snuggle in with one of my kids and we read a book or two together.
Both of my daughters (and myself) love the Fancy Nancy series by Jane O'Connor. These books are funny, sweet and have surprises thrown in to the beautifully illustrated books.
When going through the Bright Lights catalog a few years ago, I saw the Fancy Nancy Class for K-2 and knew that my oldest daughter would love it. Every day, they were going to read a Fancy Nancy book, do an activity and for the pièce de résistance (fancy for the most important or remarkable feature) there would be a dress up tea party for the students and their guests.
Over the course of the class week, my daughter would come home giggling and talking about how she put cucumbers on her eyes just like Nancy. Or how she made lip balm, which we still have 1.5 years later, no one is allowed to use it.
On the last day of class, my 9 month old son and I attended her tea party. When we arrived, my daughter whisked us over to the accessories area and I was given a feather boa and my son was handed a tie. My daughter proudly served us tea and we talked to the other guests at the party while going through scrapbooks that each girl had made over the week.
We have done several summer camps in Lincoln over the years and what has stuck with me about the Bright Lights classes and camps is how much my children refer back to them. This is the reason that we go back to Bright Lights year after year. Not only are the classes unique but also kids recall them with such excitement. "Remember when I had that tea party and you came! And you brought Owen and he wore a tie on his head? That was really fun, Mom."
--Mary Monahan
Macaroni Kid of Lincoln