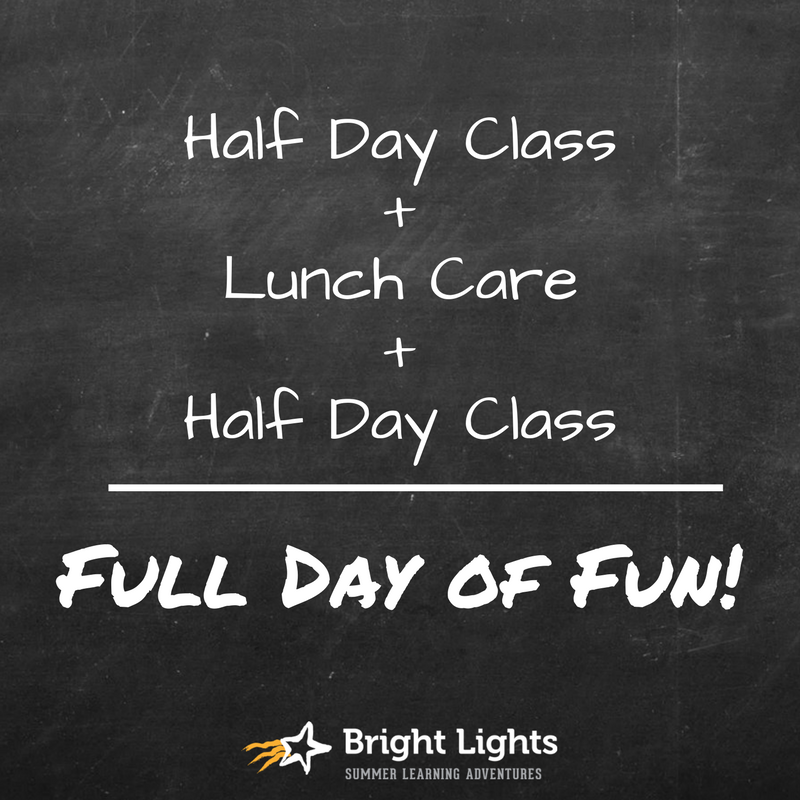 You know that Bright Lights provides supervised, engaging, hands-on learning activities through our week-long half-day classes and full-day camps for five weeks in the summer. What you may not know is that Bright Lights offers additional options to help busy parents who need a full day of care.
The formula is simple: a Half-Day Morning Class + Lunch Care + Half-Day Afternoon Class = Whole Day of Fun! Your student will have a full day of learning and hanging out with new friends, and you won't have to pick them up until 4 PM!
In addition, supervised Before Care is available beginning at 7:30 AM, so you can rest easy knowing your summer adventurer is busy, challenged and surrounded by caring teachers and volunteers.
Registration opens March 24 at 8:00 AM, and as you register for classes you can add Before Care/Lunch Care options. Visit BrightLights.org to preview classes and plan your student's Formula for Fun!