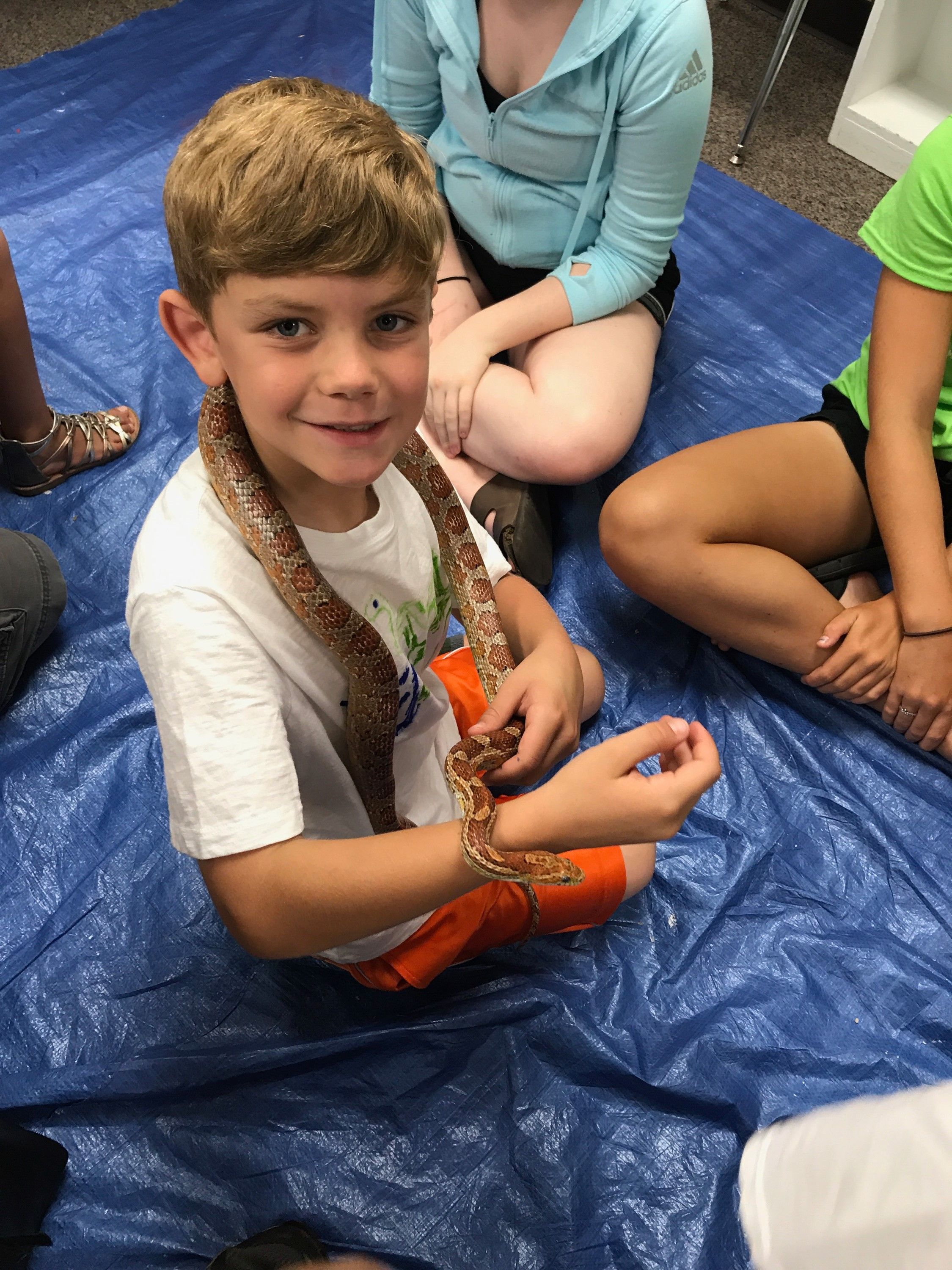 Every year, there's a new version of the "Most Popular Gifts for Children" list. There will be books on it, building toys, art and music toys and more. But the one thing I never find on those lists—the one thing that I think is completely overlooked—is giving a child an experience. Something that allows them to have fun, explore a topic of their choosing and make new friends. For it's those experiences that stay with and shape a child long after the toy of the moment has been broken, lost or outgrown.
My recommendation for giving just such an experience is going to come as no surprise: For any kindergarten-8th grade student, I recommend giving them a gift certificate to attend a Bright Lights half-day class or full-day camp of their choice during Summer 2018.
As a Bright Lights staff member, I hear about students who chose a class topic that interests them, make new friends at class who share that interest, experience learning methods that cannot take place in a traditional classroom and often, as they grown up, write back to tell us how the experience became part of what lead them to their chosen profession.
And as a mom of two boys, I have seen all of it in action: the new friends they introduce me to, the new skills and fun experiences they are excited to tell me about when I pick them up from class, and how that knowledge sticks with them… for it was months after his class about insects ended when my then six year old son not only noticed a praying mantis on a tree as we walked to school one day, but proceed to tell me ALL about it. Hearing the excitement in his voice as he shared his knowledge with me melts my heart to this day.
Plus let's not overlook a small mom benefit: This gift of summer learning is not another "thing" for me to ask him to pick up from the floor of his room.
It's also one of the easiest gifts to purchase! Simply go to BrightLights.org to purchase a gift card in any amount directly from there. Our Summer 2018 class schedule will come out in late February, at which time your recipient can choose the class topic that most interests them and then use the gift certificate towards it when registration opens at BrightLights.org on Saturday, March 24. Maybe you even want to set a date with them to look at the brochure together and pick out their class! We have some families who have told us doing this has become a very fun tradition for them.
So here's to getting our shopping not only done early but done well, and the impact of our gifts lasting well beyond this holiday season.