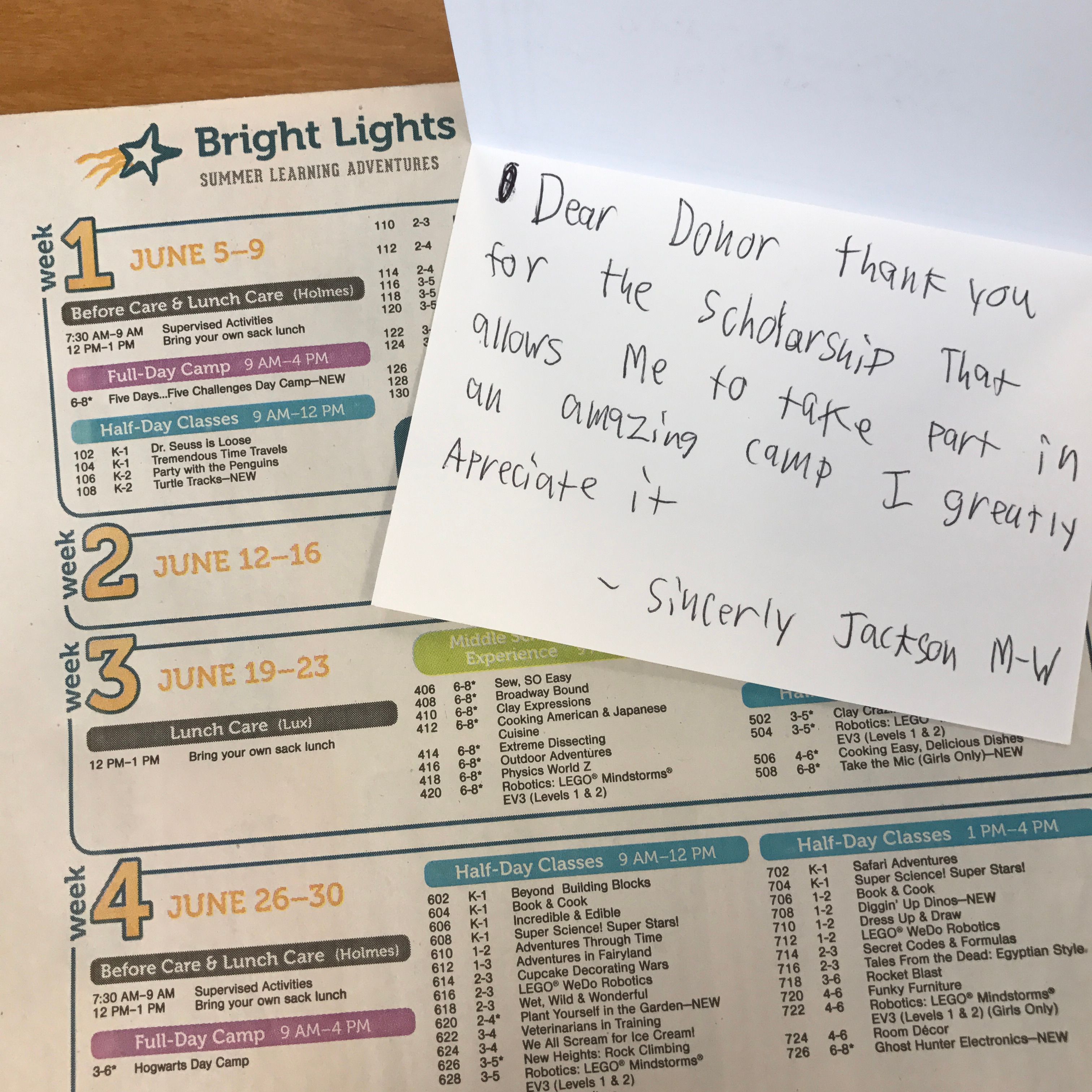 I'm just a little over seven weeks into my role as the new Executive Director of Bright Lights and, WOW, what an exciting adventure this is going to be! I'm so grateful to be part of this organization and I've already learned so much!
I've learned about our history-how we began with the vision of two passionate moms who started the program back in 1987, to what has now grown to serving nearly 2,000 students each summer.
I've learned about the vast variety of STEAM-based classes that we offer and the passion and enthusiasm that goes into each and every one. Classes that are fun, inspiring, and in many cases, life-changing.
I've also learned that putting on a 5-week summer program takes a village, with year-round planning and coordination by our amazing staff and volunteers, and fall is definitely no exception.
Fall is an incredibly busy time for Bright Lights. We're finalizing class ideas, hiring teachers and working on all of the behind-the-scenes activities that make our summer program so exciting for students. It's also the time when we look to the community to help us raise the much needed funds to continue to offer more at Bright Lights. More scholarships, more inspiring classes, more learning and more fun!
The support that Bright Lights has received from our community over the last 30+ years is truly remarkable and the life-changing experiences that students and parents often share with us couldn't happen without YOU. We are beyond grateful for the generosity of our donors. Giving isn't just about making a donation. It's about making a difference. Thank YOU for making a difference in the lives of our students!
Please visit our website to make a donation to our fall fundraising campaign.