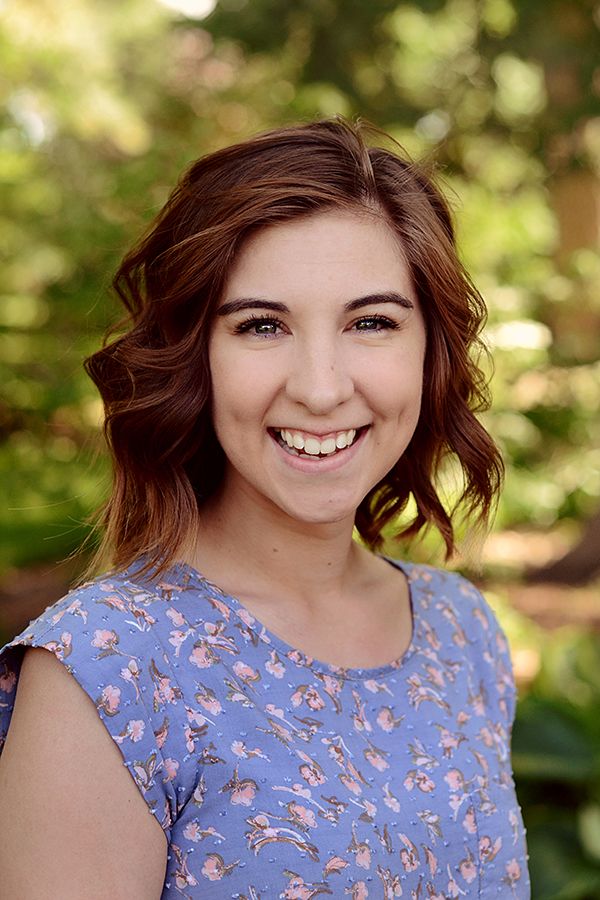 The mission of Bright Lights is to take learning beyond the classroom. One of Bright Lights faithful volunteers, Haylee Carpenter, has done just that by continuing her Bright Lights experience beyond her time as a high school classroom assistant. Now, as a volunteer whose time away from the office is supported by her employer, Firespring, Haylee shares what keeps her coming back to Bright Lights.
How did you first become involved with Bright Lights?
I first got involved with Bright Lights my senior year of high school through my government and politics class (GoPo). As part of the requirements for class, we volunteered in the community for a certain amount of hours. I discovered Bright Lights because my past elementary school teacher was going to be teaching a class. After the first class I was hooked!
Tell me all the different ways you've experienced Bright Lights.
When I first started volunteering as a classroom assistant, I did it because it was needed for my government and politics class in high school. After that, when each summer rolled around, I was brought back to how much fun I had helping kids learn about a subject that they find fascinating. A moment that I remember the best is when I was helping out with a class called Amazing Astronaut Adventures. This class explored the wonders of space and for the children's big project they were able to dream up and build a space station. All week long kids brought in ordinary items that instead of throwing away they got to reuse. There was so much creativity in the classroom and that's honestly what brings me back to Bright Lights. As I've gotten older I appreciate more and more what Bright Lights offers children during the summer. It's allowing students to take a step outside a classroom and learn about something that they want to explore like space, painting or even the wonders of Harry Potter. There is an adventure for everyone!
Can you talk about Firespring's support of volunteering in general and how that translates to your time with Bright Lights?
Firespring encourages its team members to take time away from working to go out and volunteer for non-profits in our community. When I first joined the awesome team at Firespring and it came time to decide where I would like to volunteer, Bright Lights was my first thought. I remembered how much I enjoyed sharing my time helping kids learn about fun subjects like space or cooking. I wanted to do more than just volunteer for one week in the summer though, so I emailed into the Bright Lights office to see what I could do to help on a more regular basis. They reached back out and I've been helping ever since.
Can you describe what you do as a volunteer and how it makes you feel or what you enjoy most?
As a volunteer, I help in the Bright Lights office however I can. I tend to help out with computer tasks, but I'm happy to help out wherever I can. I have also been a classroom assistant and just this last summer I took photos of the awesome classes Bright Lights offers to help in marketing efforts.
As a young adult, with no children, can you tell me why Bright Lights resonates with you?
Bright Lights is an amazing hands-on learning adventure for kids. As a classroom assistant, I've seen kids build their dream restaurants, create their space stations and plant beautiful flowers in flower pots they've decorated. Bright Lights resonates with me because it gets kids excited about learning and allows their creativity to shine!
Why is the mission and cause of Bright Lights significant enough for you to give of your time?
I give my time because I love getting to see how, in one short week, kids create new friends, memories and learn about a subject they're passionate about! You can't help but smile when helping with Bright Lights.