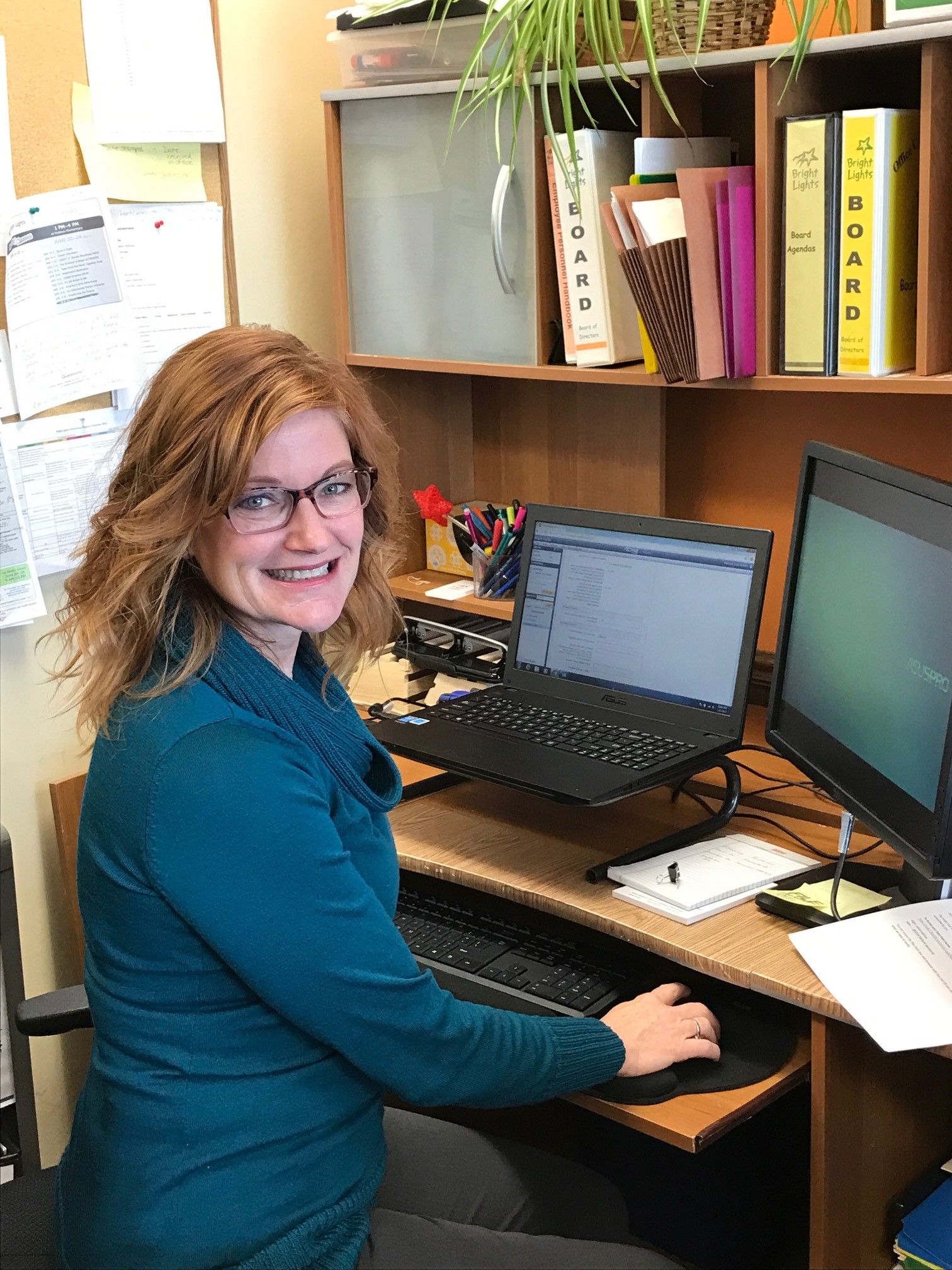 Please help us welcome our new registration specialist-- Kristi Whitmer! Kristi is not new to Bright Lights or our registration procedures. For the last four years, she has been our registrar and provided assistance to the previous registration specialists.
Kristi has a wealth of knowledge on the excitement of April 1 (Registration Day) and all the work that goes into preparing for it, plus procedures for continuing the needs of students and staff throughout the summer program weeks. The registration specialist works from January through the end of our five program weeks in July.
Kristi and her husband, John, have two daughters. One is a freshman at Kansas State University in Manhattan, KS and another who is a sophomore at Lincoln East High School. Both girls have grown up with Bright Lights in their lives by attending many classes and also volunteering as a classroom assistant. Kristi enjoys biking, traveling and going to musicals, as well as watching her daughter compete in show choir.