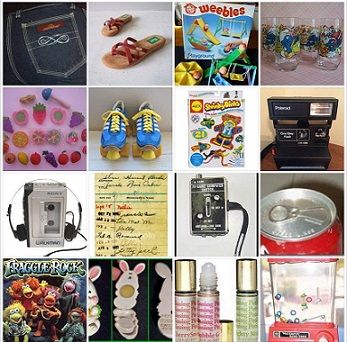 The year was 1987. Michael Jackson releases his hit album Bad. The second Star Trek TV series The Next Generation premieres in syndication. "Full House" airs its first episode. Aretha Franklin becomes the first woman inducted into the Rock and Roll Hall of Fame. And Bright Lights Summer Learning Program holds its first classes in Lincoln, Nebraska.
While many of us were thinking of leg warmers, plastic charm necklaces and MTV, Barb Hoppe and Jan Dutton were thinking about the needs of Lincoln's children. Right from their kitchen table.
"Jan Dutton and I had young children and were looking for a project. We put our heads together and came up with an idea for a summer learning program with an emphasis on math, science, hobbies and careers. I was taking a graduate class in education and the development for the program became the project for the class. We were two moms who wanted a Summer Mental Olympics to match the strong sports programs that had been created in town," said Barb Hoppe Johnson, co-founder of Bright Lights.
"Bright Lights developed from a grass-roots initiative. Bright Lights provides quality educational summer school programming that focuses on high interest, high motivation and hands-on interaction between the students, teachers and subjects studied. As public and parochial schools move increasingly towards standard-based educational content with intense testing and accountability, summer programs such as Bright Lights become increasingly important in sparking children's interest in the joy of learning in a subject area of their passion," said Hoppe Johnson.
Hoppe Johnson says that as ideas for the program developed, Jan started making calls to teachers and friends they knew. At that point, each session ran for two weeks on Mondays, Wednesdays and Fridays from 9:30 am-12 noon.
On registration day, two Lincoln families registered their children and later attended an organizational parent meeting. For Kathy Hanrath, one of those parents, that meeting determined both her destiny and the destiny of Bright Lights as she joined the Bright Lights staff the next year.
"I was a volunteer parent after the first summer of Bright Lights and that led to processing student registrations for the second summer. I worked out of my home office and took calls there as well. Our home number was published in the brochure!" said Hanrath.
"We worked with LPS administrator Terry Workman to rent Hawthorne Elementary School for six weeks," said Hoppe Johnson. "For registration, Alice Dittman let us set up tables at Cornhusker Bank on the corner of 56th and South Streets on April 1, 1987. Registration was on a blackboard with 56 classes listed. As children registered, the class names were crossed off the list as they filled."
We've come a long way from registering for 56 classes on a blackboard. This year, we have 109 classes and most of our registrations are submitted online. Busing options and a need-based scholarship program have also been added (created in YEAR) providing access to thousands of dollars worth of classes to students who couldn't otherwise afford such a summer opportunity.
"As we celebrate the 30th birthday, I'm so proud that the program has become a Lincoln tradition," said Hoppe Johnson. "It has grown into a vital part of the community by providing kindergarten through 9th grade youth with half-day summer enrichment classes and full-day camps, and continues to be responsive to the needs of the Lincoln community.
"The commitment and guidance of board of directors, donors, staff, teachers, parents and students have all contributed to program development. The success of the program is a combination of factors: great teachers, excellent programming and a dedicated staff who have developed strong, community partnerships," said Hoppe Johnson.
What is Hoppe Johnson most proud of at Bright Lights? "I am proud of how Bright Lights has helped the community understand the importance of summer learning" She added, "I am proud that three women could initiate a business/nonprofit, set up the checks and balances for a business, connect with donors to raise the money, hire good staff, give meaningful employment to women and provide some workplace flexibility, and pass this business/nonprofit on to another generation of women leaders. And I am proud of our students who have gone out in the world to better our world. I love to hear from them and visit with them, as we recently did with the parents of a student who had attended the program, became a classroom assistant and later joined as a board member."
Hanrath added, "First, I'm proud of putting an ongoing safety program into action for everyone involved in the program. Second, of making a student need-based scholarship program available. And third, building a program reputation that attracts great master teachers, donors, board members and students."
Looking toward the future, Hanrath said she would like to see Bright Lights continue with STEAM (science, technology, engineering, arts and mathematics) based curriculum. "Such curriculum will provide students with teachers and experiences that expand their horizons and stretch their thinking in classroom settings through stimulating hands-on activities."
What would Hoppe Johnson like to see for the future of Bright Lights? "I hope that Bright Lights is able to continue to recruit good board members, including the youth members to provide leadership, and dedicated staff, teachers and volunteers. With this in place, I believe we can continue to bring quality classes and learning experiences to the students of Lincoln."
We couldn't agree more. Here's to another 30 years!
*Jan Dutton wasn't available to provide input for this article, but we hope to post her thoughts at a later date.