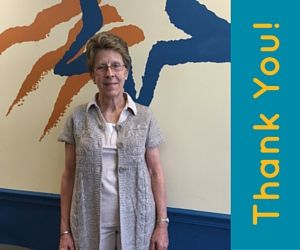 We at Bright Lights love the amazing summer learning opportunity we are able to offer our students. How are we able to do all that we do? With the generous support we get from the community. Some give money that helps fund our classes and our scholarship program. Others give of their time by volunteering. We can't do what we do without either kind of support. But with April being National Volunteer Month, we would like to take this opportunity to thank our volunteers. And we have a number of them!
Classroom Assistants
Every year, we recruit approximately 250 people ages 9th grade through adult, to be Classroom Assistants during our weeks when our summer programs take place. Their time and talents really make a difference in the classrooms as they help teachers teach and students learn… and everyone have fun. We still have positions available for this summer in a variety of classes. Apply today at BrightLights.org!
Board Members
Our board members are dedicated volunteers who want to ensure Bright Lights and the opportunity it affords students in our community is around for many years to come. They participate in fund raising efforts, promotions, and so much more. See a full list of our current Board of Directors. And when you run into them around town, please tell them thank you!
Office and More
During the nine-month school calendar, Bright Lights relies on volunteers to meet office demands and a variety of needs within the organization. Linda Schmazel (pictured on right) is one of these dedicated people. If you'd like to help out, too—be it on a weekly, monthly, or as-needed basis—we'd love to have you! We consistently need assistance in the office with tasks such as photocopying, filing, data entry, sorting, preparing mailings, delivering brochures, and making phone calls. Professional skills are welcomed. To get started, simply fill out the Volunteer Application and we'll be in touch!