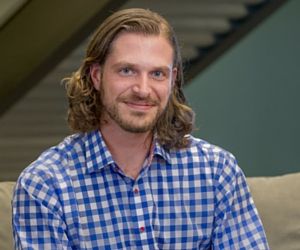 I am a product of Bright Lights. As a child, a teenager, and most recently as an actual adult I have benefited in myriad ways from my Bright Lights experience that have paid dividends throughout my life. With its focus on childhood education and hands-on learning, I absorbed so many valuable skills and perspectives both as a student and a teacher. The people with whom I interacted were inspiring, devoted, and powerful and their effects on me are lasting.
As a child, I was lucky enough to have parents that basically signed us up for every possible educational activity throughout our youth. We went to language camps, played in bands, studied with science and math mentors, went on culturally immersive trips, and a seemingly endless pinballing between extra-curricular activities. Throughout elementary and middle school, I got to attend Bright Lights Spanish, French, chess and science classes. I remember looking forward to every class as I knew we would be doing something cool and interesting and I didn't realize at the time how much of that information and experience would be retained and impactful decades later. I also made great friends with whom I remain in contact decades later.
As a teenager in high school and college, I got the opportunity to teach a Spanish language and culture class and assist in the chess program. I have taught in a number of other environments prior and since and can easily say that Bright Lights was the best teaching experience by far. The encouragement to involve all the students in experiential exercises and activities was crucial to making the learning environment uniquely empowering to all involved. I learned so much during those programs from other teachers, the students and their families. This period of my Bright Lights involvement had at least as much personal growth impact as it did when I was a young student taking all those classes and I encourage anyone to apply to become a teacher in the program.
As an adult I was recently brought back into the fold as a leader of one of the activities at the last Night Lights event. All of my old associations with the organization came rushing back as I was surrounded by great people with inquisitive natures and a gleaming shared energy for learning. The septuagenarian drinking chardonnay while learning about new apps, tables of diverse people learning new cooking techniques, and the group of young adults crafting artisanal cocktails all reinforce the nature of Bright Lights and its commitment to lifelong learning and openness to new experiences.
Barb Hoppe, Jan Dutton and other bright lights in the community have been enriching our lives for decades through this unique and powerful organization. I sincerely thank them and every teacher, contributor, and family that has supported Bright Lights over the years and made it one of the best community education programs anywhere on earth. I would not be who I am today without the collective influence of this exceptional group of people and their commitment to learning and exploring our world.