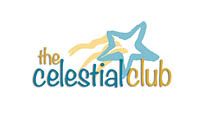 Supporters may donate to Bright Lights through their estate plan or after they pass away. Through a planned gift during lifetime or at death, donors can potentially reduce estate and income taxes in their estate while helping to educate generations of children for years to come. We think of it as a win, win, win for our supporters: reduce income taxes, reduce estate taxes, and support for educating our youth!
Bright Lights recognizes individuals who have designated Bright Lights as a beneficiary in his or her estate plan as members of the Celestial Club.
Consider remembering Bright Lights in your estate plan! Please let us know if you have included Bright Lights in your will, trust, or otherwise.
Join the today! For more information on the Celestial Club, please contact Kathy Hanrath at 402-420-1115, ext.41.