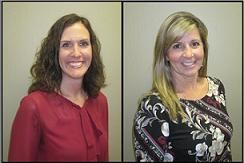 Bright Lights, a local summer education enrichment program for elementary and middle school students, is pleased to announce two new board members and the 2014 Executive committee.
Joining the Board are Becky Perrett, Director of Marketing, Runza®
National, and Jennifer Thompson, Community Volunteer. Cathy Hedstrom, Bright Lights Board of Directors President says, "We are delighted to have these two new members on our leadership team. Becky Perrett brings a strong marketing background and Jennifer Thompson's background as a former educator and committed community volunteer will be great assets to the current Board of Directors as we strive to continue providing a high quality learning program each summer."
The new Executive Committee includes: President, Cathy Hedstrom; Vice-President, Barbara George; Secretary, Monica Henkenius; Treasurer, Brian Runge; Past President, Jody Olsson.
Bright Lights is a non-profit organization providing quality summer learning for students K-9th grades. The emphasis of the program is to prevent summer learning loss while creating hands-on learning adventures for three weeks each summer.