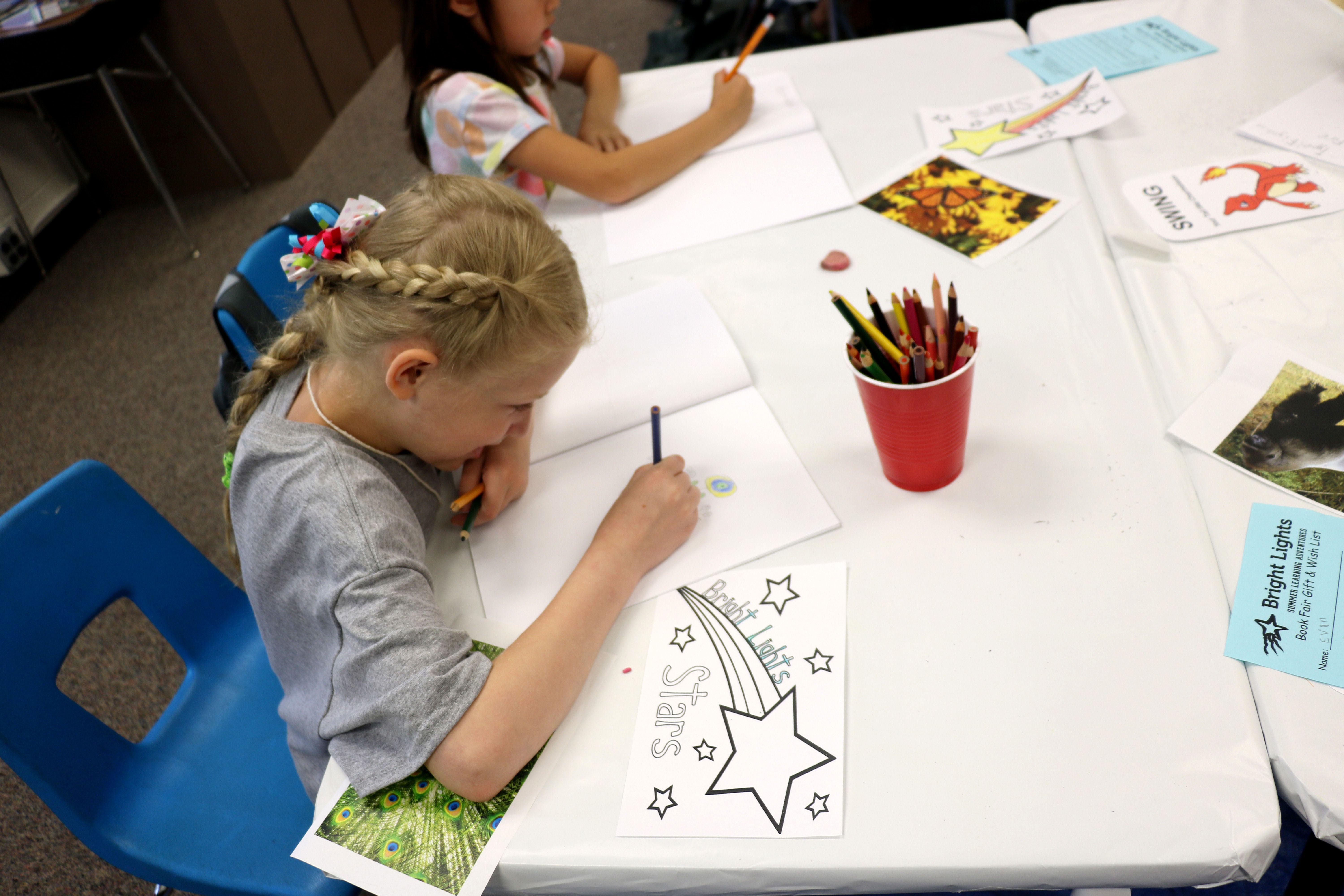 "I am so excited that Bright Lights will be offering scholarships again in 2018! The Bright Lights program has been a wonderful experience for our kiddos!"
Well, thanks—we are excited, too! And it's thanks to generous donations from committed community organizations and individuals that we can offer this need-based program.
So how does it work?
• Starting Saturday, March 24 at 8:00 AM, scholarship applications may be submitted at BrightLights.org during the registration process.
• Simply choose the class the student wants to take, answer 'yes' when asked if you wish to apply for a scholarship and then complete the necessary information.
• All applicants will pay $10 during registration to hold their space in the class while their application is reviewed.
• Applications must be submitted by April 15 and all applicants will be notified of the amount of their scholarship by May 1. At that time, any tuition/fees not covered by the scholarship will need to be paid.
• Each student is eligible for ONE partial scholarship that can be used for either a half-day class or a full-day camp during Summer 2018.
More information about the program can be found at https://www.brightlights.org/programs/student-resources/scholarships.html. If you would like to donate to the fund, please visit https://www.brightlights.org/support/.
Think attending a class or camp at Bright Lights is out of reach financially? Thanks to our scholarship program, it may be closer than you think.